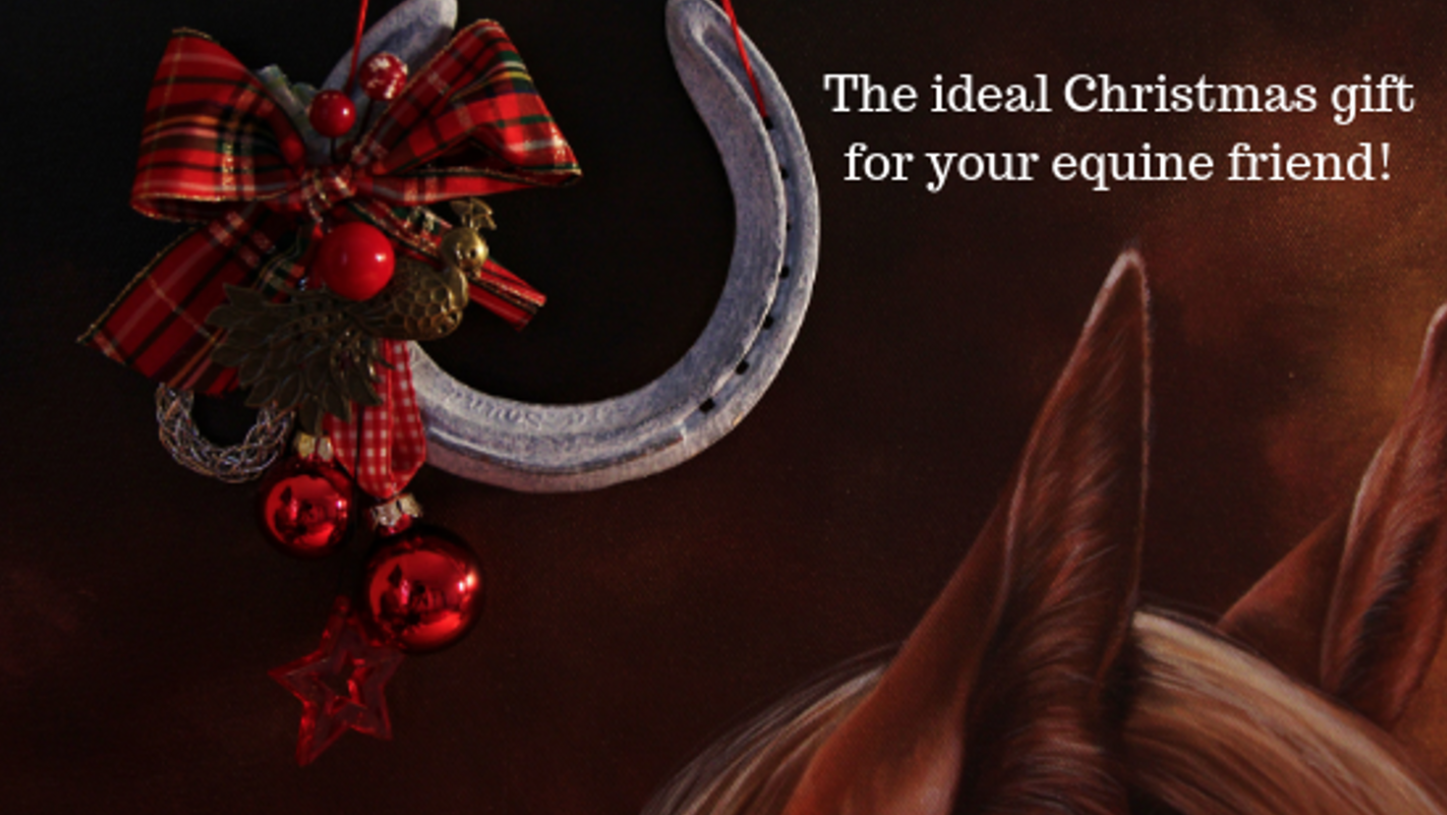 Do you like to treat your horse with a special gift at Christmas? Maybe you have already got your horse into the festive spirit by buying it its very own advent calendar like this one! We've complied some ideas of things you could get your horse this Christmas that are sure to make them happy!

Toys & Treats
As you all know horses love to eat and they like special treats just like us too! There are so many different horse treats on the market so you could put together a little stocking for your horse with different ones to try! A great selection can be found here on the Naylors website.
You can buy a pre-packed Christmas stocking, filled with 3 packs of 150g of yummy Lincoln Christmas Horse Bix, such as this one.

Giving your horse a new toy is also a great way to celebrate Christmas. Horses love having something to keep their mind busy, especially when they are stabled for longer periods in the winter. The Likit Boredom Buster combines both food and fun and will provide your horse with hours of mental stimulation! To use toy simply hang the product from a strong beam away from any walls, insert either 1 or 2 Little Likits and as your horse licks the Likits the Boredom Buster will move and spin, increasing the level of challenge!

If you would prefer to provide your horse with a toy that doesn't involve food, there are many options to choose from too! The Horsemen's Pride Jolly Ball is a good choice for relieving boredom and stress, made from a revolutionary hard wearing material that won't deflate when kicked and bitten. It is available in scented or non scented options and comes in vibrant colours. If you choose a scented option the various colours available all reflect a different scent that will attract your horse to start playing with it. For example, this green one is apple scented.

Alternatively, if you are feeling generous, you could decide upon some new apparel for your horse instead!

Headcollar
A head collar is something you'll likely use everyday so it is a worthwhile investment too! The ideal headcollar will be one that is functional, comfortable and of course looks great. There are so many different styles and colours that you are sure to find one that suits you and your personality. If you and your horse like to shine out with a bit of sparkle you'll love the HY Dazzle Head Collar. Your horse will love the soft faux fur padding while you'll love the practicality of the adjustable head piece and nose band and the simple clip fastening of the throat latch. If you love glitter this os definitely the right choice for you!
Alternatively, if you want a more reserved look this really sophisticated Shires Blenheim Leather Travel Headcollar is perfect for you. The generous padding will keep your horse happy be it in the stable or out travelling. A leather headcollar is of course a great option for travelling in as it will break under a strong enough force during an emergency. The stunning brass fittings complete this gorgeous design.
Saddlepad or Saddle
Another present that you could consider for a ridden horse as they wear it on a regular basis is a saddle pad. If you want them to feel as comfortable as possible when they're being ridden you should try to get a good quality saddle pad that you should keep clean and replace if they become worn. This is why they make such great Christmas gifts for horses like this clever hi-vis one from LeMieux. It is perfect for riding out as it reflects when lights shine on it and has a fluorescent colour trim. When not having lights shining on it remains a nice grey base colour. Comfort is obviously important too and so it features a super soft bamboo lining. This is breathable and moisture wicking and has anti bacterial properties too. If you are feeling very extravagant you could consider a brand new saddle! A proper fitting saddle is the foundation for a calm and relaxed back. Even if you had your saddle fit when you purchased it (years and years ago) it is an important thing to do at least 1-2 times a year. Things change throughout the months. Your horse may gain or lose weight/muscle, the flocking may shift, etc. Maybe you could ask Santa to schedule a saddle fitting for your horse - you will both benefit!
Grooming Equipment
Maybe you would like to consider some grooming equipment for your horse too! Not only is grooming important for a horse's physical well being, but it is also an important part in developing and fostering your relationship. Every horse has different preferences. Take the time to try different brushes, curry combs and locations to find what makes your horse happy This grooming kit by Roma is an ideal stocking filler and comes in pink, purple or teal. It includes a sponge, rubber curry comb, hoof pick, sweat scraper, mane and tail comb, body brush and a dandy brush. This backpack grooming kit is ideal for any horse enthusiast!
Do you buy your horse a present at Christmas? We would love to hear what they will be receiving this year! Please do share your Christmas stories below!