Frequently Asked Questions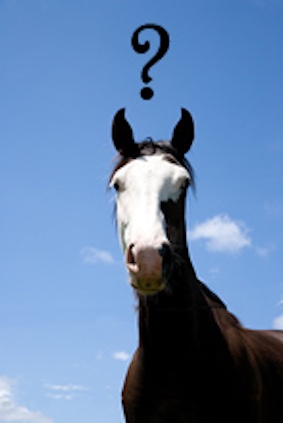 Can I study from anywhere in the world?
YES! All of our courses are designed to be studied from any where in the world and we have many international students taking our courses from countries all over Europe as well as countries such as the USA, New Zealand, Australia, India, and South Africa. The courses do not require you to travel anywhere - you study the course material in your own time at home and take the exams at home too.
How does distance learning work?
Once you have enrolled on the course, you will be able to log on and access your course material, which you will steadily work through, completing learning activities and assessments which will be submitted for marking. You can work at your own pace fitting your studies in around your personal commitments. You will receive full tutor support via email and phone, depending on your preference.
Why study with Equine Distance Learning?
We strive to provide a personal touch to our service, catering for individual needs whenever possible. All of our courses consist of clearly written course material, which is very easy to follow and understand. Our professional courses are all written by Industry experts. The founder of Equine Distance Learning, Sarah Tame, has 8 years experience working as a lecturer at an Equestrian College, and holds her City and Guilds Level 5 Certificate in Further Education, both of which enable the course material to be written for all types of learner enabling all to succeed. In fact, we are very proud of our student's 100% pass rate - many students achieve well above the pass mark needed!

Studying a course with Equine Distance Learning will enable you to gain professionally recognised qualifications whilst continuing with work, family and horse commitments. We are also pleased to offer competitive fees and easy payment methods to ensure that high quality tuition is affordable to all.
Are there any restrictions on who can study?
NO! We take students of all ages from all over the world. We work with a lot of home educated children too. Anyone who has an interest in horses and wants to learn. It doesn't matter if you have not studied recently, we will help you to put together a study plan which will help you to manage your work load.
Are there any time limits on the courses?
We have a one-year limit on completing each course, however allowances for an extension on this time limit can be made in exceptional circumstances.
What certificate will I achieve once I complete my course?
For the BHS Essential Horse Knowledge Certificates, you will receive a certificate from the British Horse Society on completion and passing of the course. For all other courses you will receive an Equine Distance Learning Certificate. All courses are written to the same high standards, by experienced tutors and industry experts.
When can I enrol?
You can enrol at any time - there are no set dates to begin the courses. As soon as you have enrolled you will be able to access the course material and begin your course!
What if I am not happy with the course after I have enrolled?
We would never want you to be unhappy with your course with us. Should you decide not to continue with the course after receiving the course material, you reserve the right to cancel the course as long as this is done within 14 days.
How can I pay for my course?
On enrolling for your course you can choose to pay either in full or by six monthly instalments. The instalments will be taken automatically from the card you choose to pay with. If you fail to make payment for one of your instalments you will be un-enrolled from your course. Please make a note of the payment dates and ensure that you have the funds to pay for your instalments each month so that you can remain on, and complete your course.