Welcome to Equine Distance Learning!
Study at home in your own time and at your own pace and improve your knowledge of all things related to horse care and management. We offer a wide range of horse courses for everyone with an interest in horses.

Since Equine Distance Learning was founded in 2010, we have grown into a leading online provider of distance learning courses for all things equine. We now welcome students from across the globe who wish to study our Horse Knowledge and Care Certificates, or those who wish to specialise in areas such as Equine Nutrition, Horse Health, Equine Behaviour or Equine Massage to name but a few! We welcome students from a wide demographic from novices to experienced horse riders, horse owners, those thinking about buying a horse and those that wish to pursue a career with horses. We have students of all ages working with us and we thoroughly enjoy supporting and guiding them through their courses and seeing them achieve a Certificate when they pass. We pride ourselves on the relationships we build with our students and we always receive positive feedback from our Graduates!
Studying via Distance Learning is very accessible - you can access your course material at any time day or night on a wide range of devices. You can work 'on the go' and you can fit your equine studies in around your other commitments such as families, full time jobs and, of course, your horses! We are also available on the Teachable app if you are an iPhone/iPad user so you can study on the move too! We allow a generous amount of time to complete your equine course so that you do not feel pressurised and we want to enable every student to achieve a pass with us.
Equine Distance Learning now offers a wide range of courses over six different categories, each course being written and supported by selected industry experts;
Horse Knowledge and Care Awards
Equine Behaviour
Introduction to Equine Massage
Equine Nutriton
Horse Health
Sports Psychology
Plus a wide range of 'mini courses' and even Pony Courses for Children
About Sarah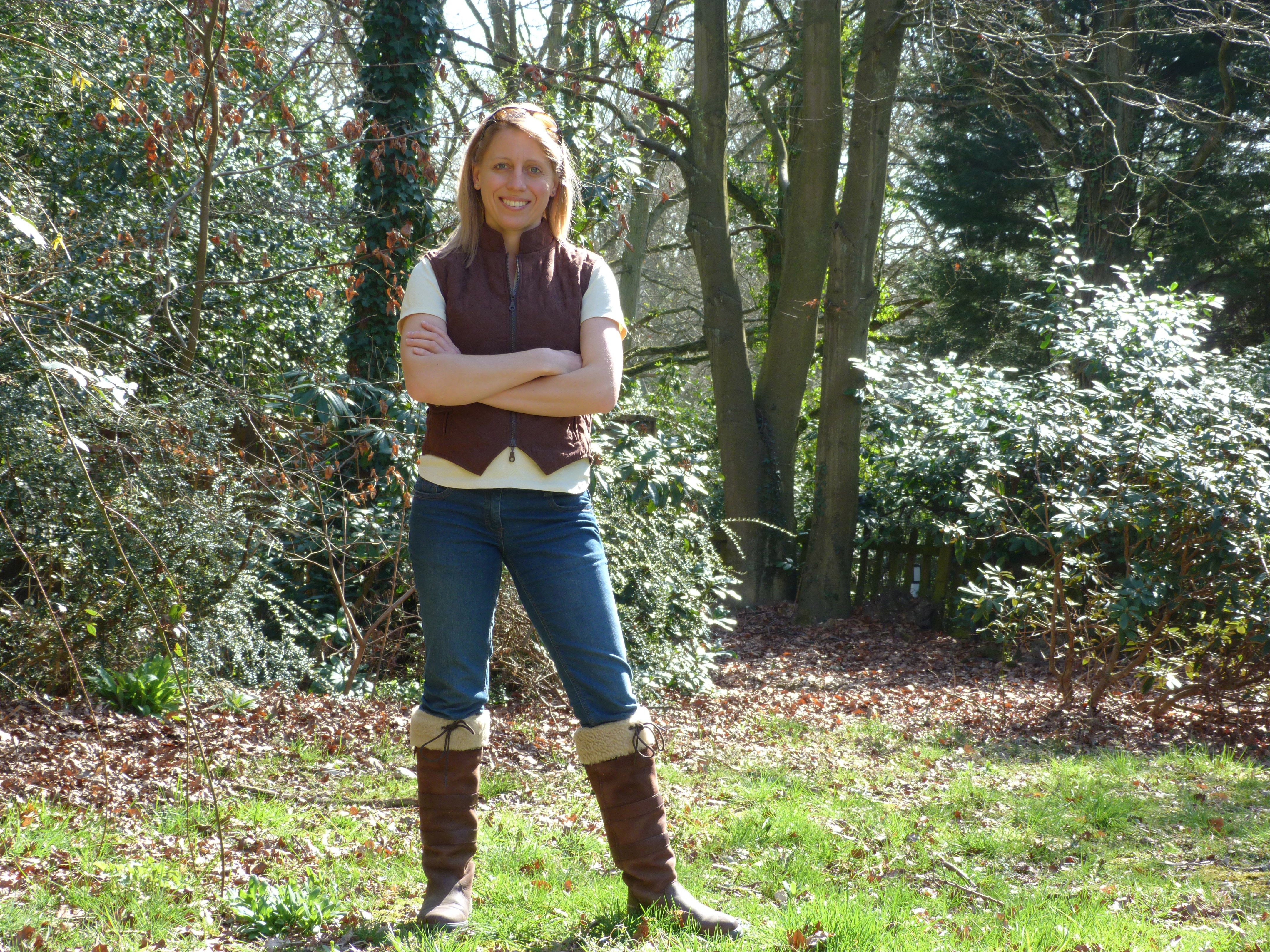 Currently studying an MSc in Equine Science, Sarah Tame is an experienced instructor, having taught for 20 years a variety of pupils ranging from young pony club members to retired hobby riders; from novice riders up to more serious competitors. Sarah has trained numerous students up to Pony Club A test, BHS Stage IV level and towards BE, BS and BD competitions. She has many longstanding clients, which is a reflection of her excellent coaching skills.
Sarah competes herself in BE, BS and BD events and also holds an interest in Sports Psychology, achieving her NLP Master Practitioner Certificate in Sport in 2010. Sarah holds an FdSc in Equine Studies and has 8 years experience of lecturing at an Equestrian College where she has acquired valuable skills in writing courses, assessments and in helping students to achieve. Her City and Guilds Level 5 Certificate in Further Education also means a high quality of teaching material.
Our Aim
Our aim is to educate, help, advise and give knowledge to horse owners and horse lovers who want to learn how to care for their horses correctly. We aim to help you pass your course by being accessible for help and guidance and supportive at all times. We encourage you to contact us as much as you need to and we give prompt and constructive feedback on the assessments you submit and exams you take.
We want a world where every horse carer and owner has access to knowledge that will keep horses healthy and happy, and to ensure that every horse is cared for and well looked after.
We are an open, friendly organisation and we want to help you!
Do you want to learn as much as you can about horses? If so, we can help! We receive so much positive feedback from our students as you can see below:

"I have really enjoyed the Equine Distance Learning courses I have studied so far and am looking forward to studying more. They have either taught me a whole new subject in the Equine Industry or have recapped my already known knowledge. Each course is set out in an easy format that is easy to follow. Every course is worth it if you want to learn more about horses and increase your knowledge. I love the way you don't have a time limit and can take your time working your way through the courses. I recommend Equine Distance Learning courses to anyone who wants to learn more about horses and gain some qualifications, so if you're thinking about doing one go and give it a go and see for yourself of what you can achieve!'

- Olivia Sanders, September 2017 (passed Competition Psychology, Equine Behaviour, Ride with Confidence, Equine Nutrition, Horse Health, Foot & Shoeing, Horse Identification and is currently working on Equine Massage!)
Our Courses
To find out more about our courses, please click on the 'Courses' tab at the top of this page.