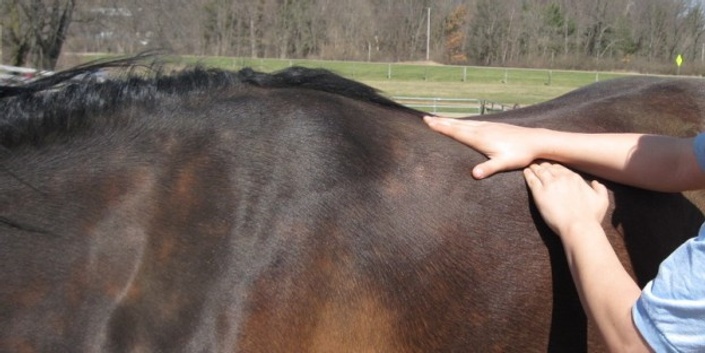 Introduction to Equine Massage - Instalments
An Introduction and insight into Equine Massage for any horse owner.
Watch Promo
This Equine Massage course is designed to give you an insight into Equine Massage. It contains much about the horses anatomy as you need a thorough understanding of this in order to know how massage works and influences the horse, as well as stretches and massage techniques that you can use on your own horse at home. This Equine Massage course is ideal for Horse Owners wanting to learn about techniques for warming their horse up, cooling them down, using stretching and massage techniques in order to maintain their health, wealth and soundness. The course is completed via distance learning without the need to travel anywhere - you can work at your own pace and around your other commitments.
Studying the Equine Massage course is of great benefit to people wanting a 'taster' of massage, especially if they are thinking of a career in Equine Massage or Physiotherapy.
Scroll down further to see the full course curriculum.
Course Snapshot

Eleven Learning Activities and five modules
Anatomy Pack
Access to video clips of various massage techniques taught in the course
Two assessments
Unlimited tutor support throughout the course
Advice as to how to progress towards a career in equine massage.
Who is this course for?
Horse Owners wanting to learn about techniques for warming their horses up, cooling them down, using stretching and massage techniques in order to maintain their health, welfare, and soundness.
Horse Owners wanting to learn to massage their horses themselves as part of their daily and weekly routine.
People wanting a 'taster' of massage, perhaps thinking of a career in Equine Massage or Physiotherapy
Students wanting to learn more about the anatomy of the horse, particularly related to structure and movement.
Would you like to pay in Full? To pay in full the course costs £250.
Course Curriculum
Welcome
Available in days
days after you enroll
Module One - Introduction to Sports Massage
Available in days
days after you enroll
Module Two- Equine Anatomy
Available in days
days after you enroll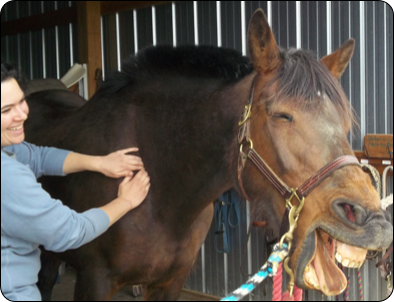 "This course was very enjoyable, I've learnt a lot and exceeded my expectations. The material was very informative and easy to understand and I enjoyed the practical assignment. The staff at Equine Distance Learning are always very helpful and friendly."
- Danielle Luus, January 2020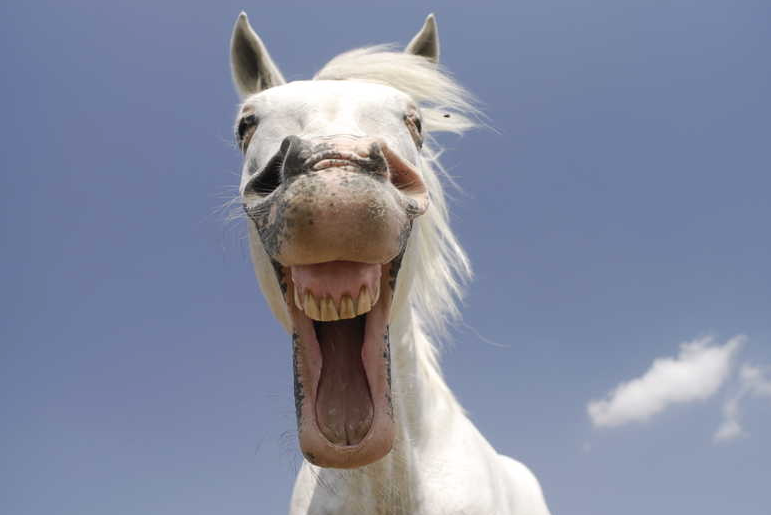 "I really enjoyed studying the Equine Distance Learning Equine Massage course and found it very interesting and informative. It was great to be able to work around 'life', fitting the coursework in where I could. I enjoyed the practical tasks and my ponies definitely liked being practiced on too! The Equine Distance Learning team were very friendly and helpful - would definitely recommend!"

- Angela Tuck, September 2019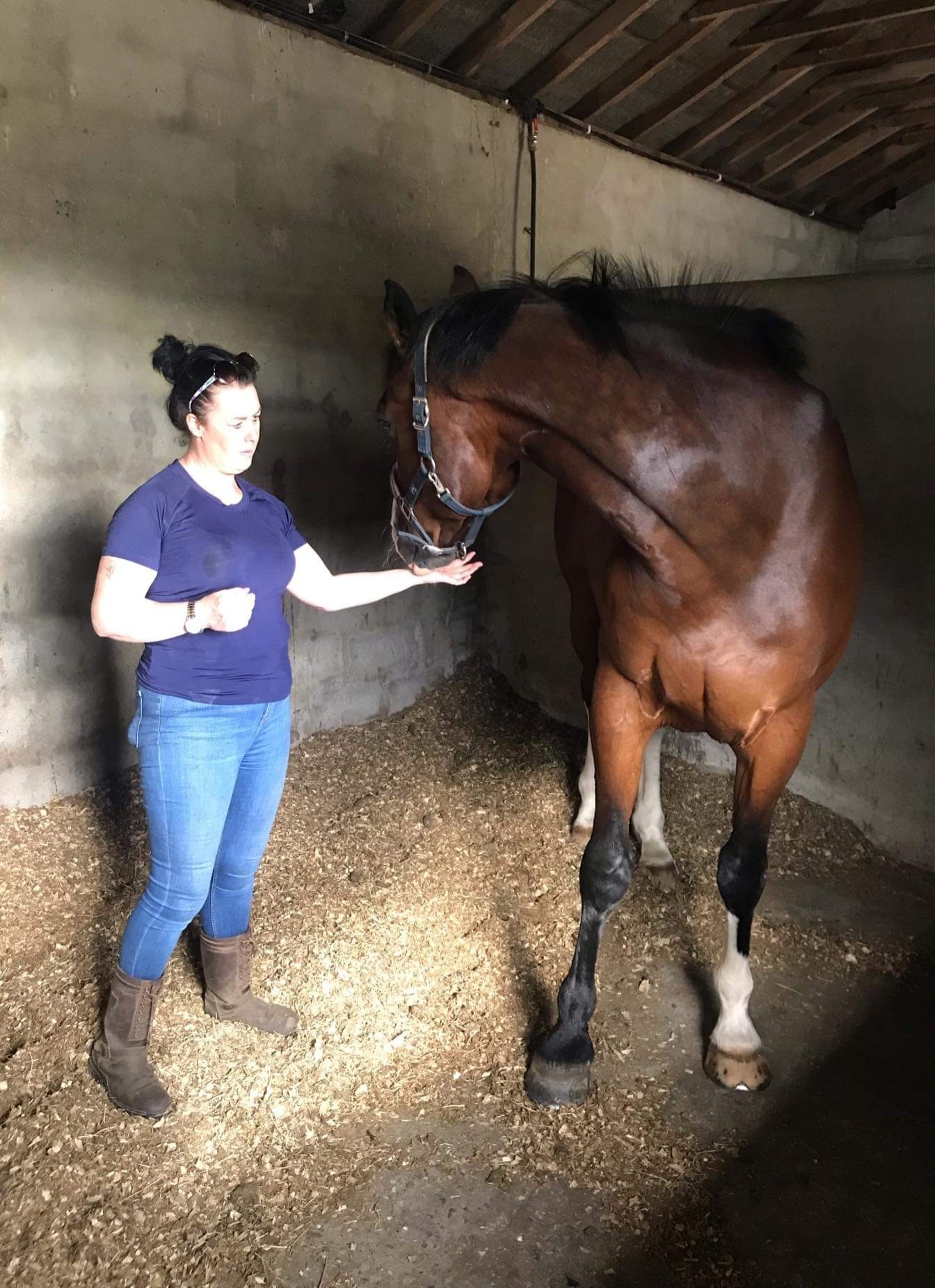 "I'm absolutely delighted with my results, this course has helped myself and my horses no end, for me I found it wonderfully educating, extremely therapeutic and found myself in a wonderfully calm headspace whilst carrying out the massage and stretching techniques. For my horse Danny - well, without a doubt it helped speed up his recovery from a pelvic injury, and with Murphy it gave him great relief and basically loosened him out as he would be quite stiff, watching them ZONE OUT during their massage was priceless and very rewarding for me to know that now I can help them on a daily basis to keep in top shape to allow them to perform to their best both mentally and physically, so for this I thank you!"

- Louise Magill, July 2019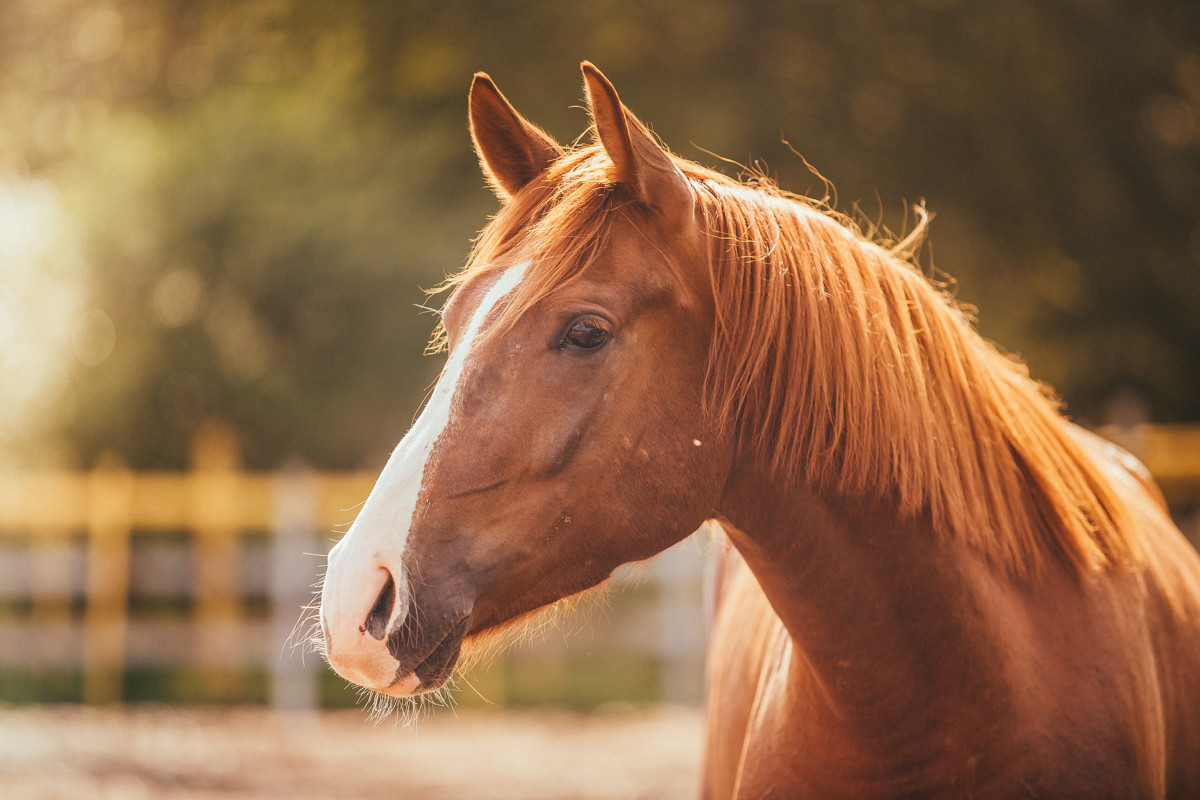 "I have just found out that I have passed my introduction to Equine massage course and I am so thrilled. Equine Distance Learning have allowed me to balance my time gaining new knowledge and skills in a sector I feel passionate about whilst being a full time mummy with my young son at home in a perfect balance. It gave me a fantastic opportunity to take time for me whilst learning something new with no added pressure or deadlines to meet. Equine Distance Learning produce such detailed and informative courses in an interactive and relaxed way whilst offering support throughtout.
I am hoping to further my studies in Equine sport massage therapy next, but will definitely be back to Equine Distance Learning for more of their amazing courses."
- Hayley Akers, March 2019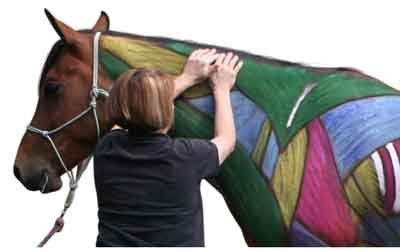 "Amazing courses available. Kerry is very supportive and helpful with any questions. Can't wait to do my next one!"
- Rachel Millard, March 2019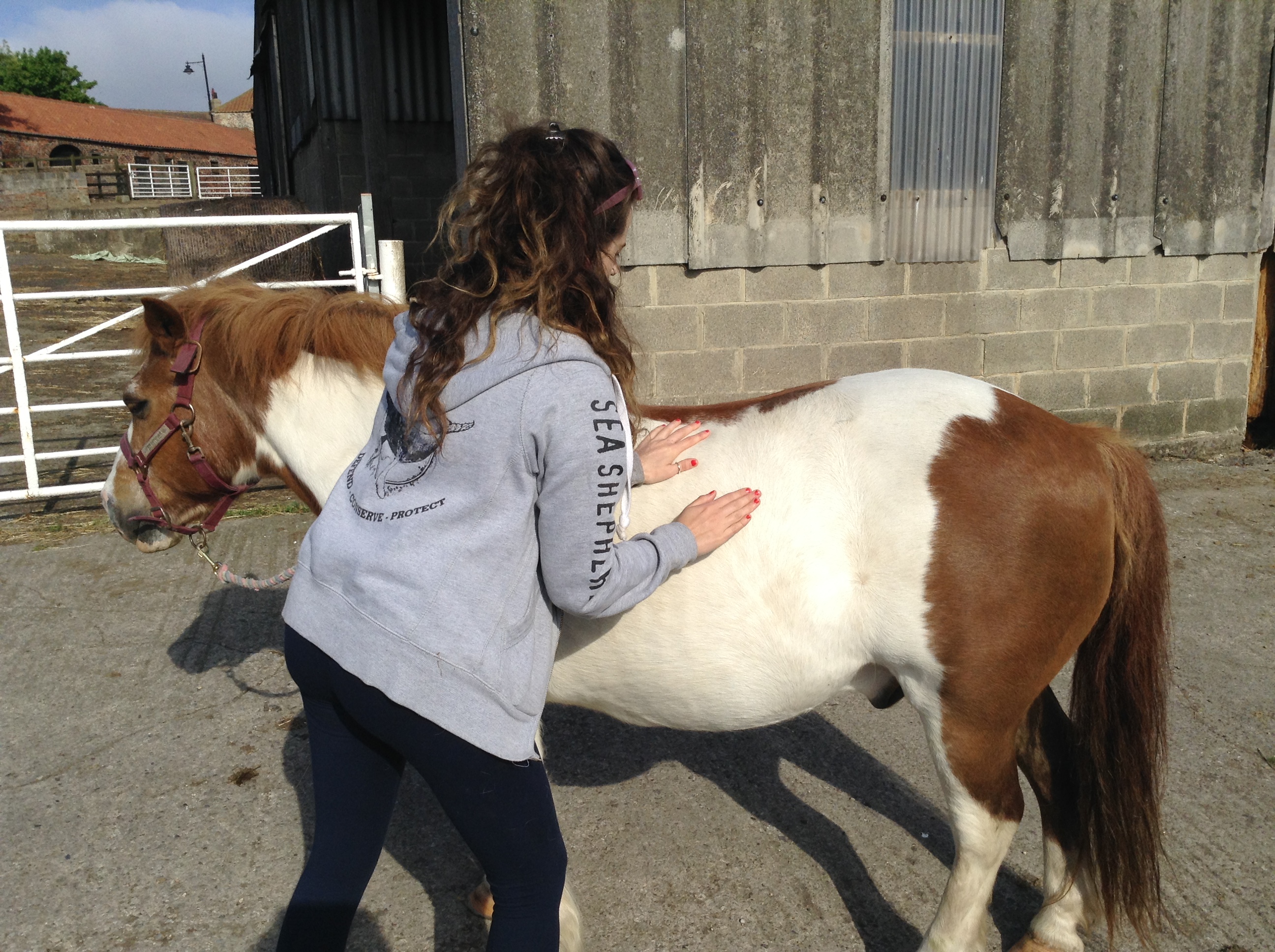 "Next month I am going on my equine massage course with equissage and following the completion of this course I will be a fully qualified equine sports massage therapist. By doing your distance learning course, it not only allowed me to secure a place on the next course but it also gave me an insight into what I would be learning and allowed me to prepare and get some practice in. I can't recommend you guys enough, always there to offer support, answer questions and take on board feedback. Also due to being allowed a year to complete the course it allows you to still complete it even when working aswell. I'm so happy I chose you guys and I would recommend anyone wishing to do further equine education to enrol on one of your courses first, as it allows you to find out if you enjoy the subject and get a good overall picture whilst receiving some great support!"
- Esme Close, June 2018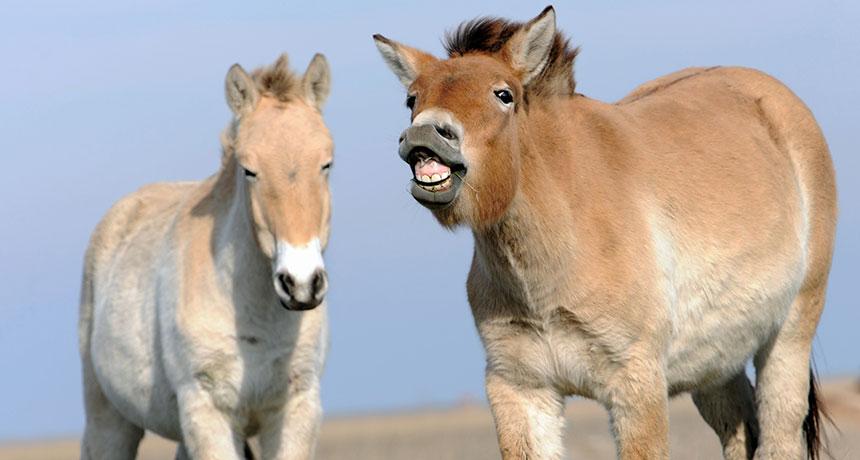 "I've always wanted to get into Equine Massage and by doing this course it has meant I can now use these techniques on my own horse. The theory side has really helped me understand massage a lot more. Another brilliant course from Equine Distance Learning."
Olivia Sanders, June 2018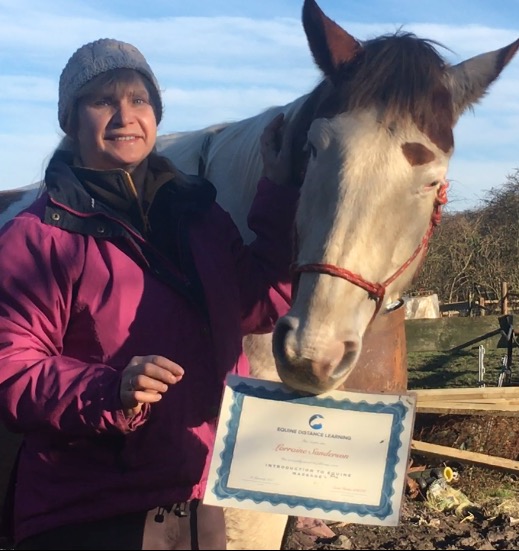 "I'd like to say how much I enjoyed doing this course and it has already helped my horse who had a problem with a muscle in her new and I had to treat her with a massage twice everyday with 2 of the techniques I learnt on the course and stretches. Knowing how to do these properly I helped her healing. It also seems very therapeutic for both horse and human. This course has made my tense horse more relaxed and trusting and has strengthened our relationship, a very informative and enjoyable online course I've taken that every horse owner should consider doing."

Lorraine Sanderson, February 2017
Your Instructor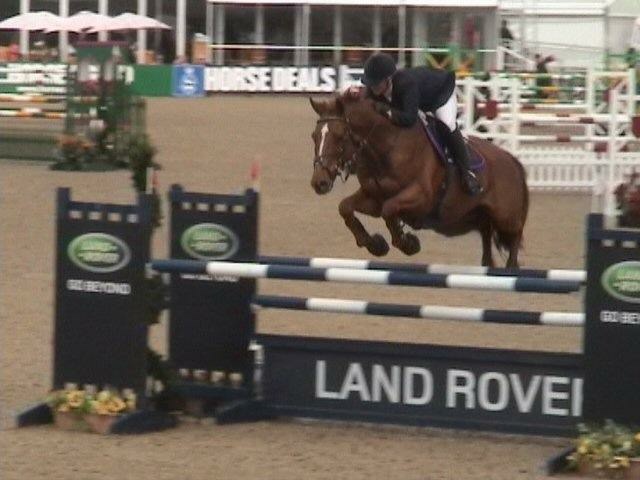 Emily is an experienced equine sports masseuse. Trained by world renowned veterinary physiotherapist Mary Bromiley FCSP SRP RPT(USA) MBE. Emily gained a diploma in Equine Sports Massage with ITEC, the International Therapy Examination Council. Emily works with some top competition riders and their horses and is a talented show jumper herself.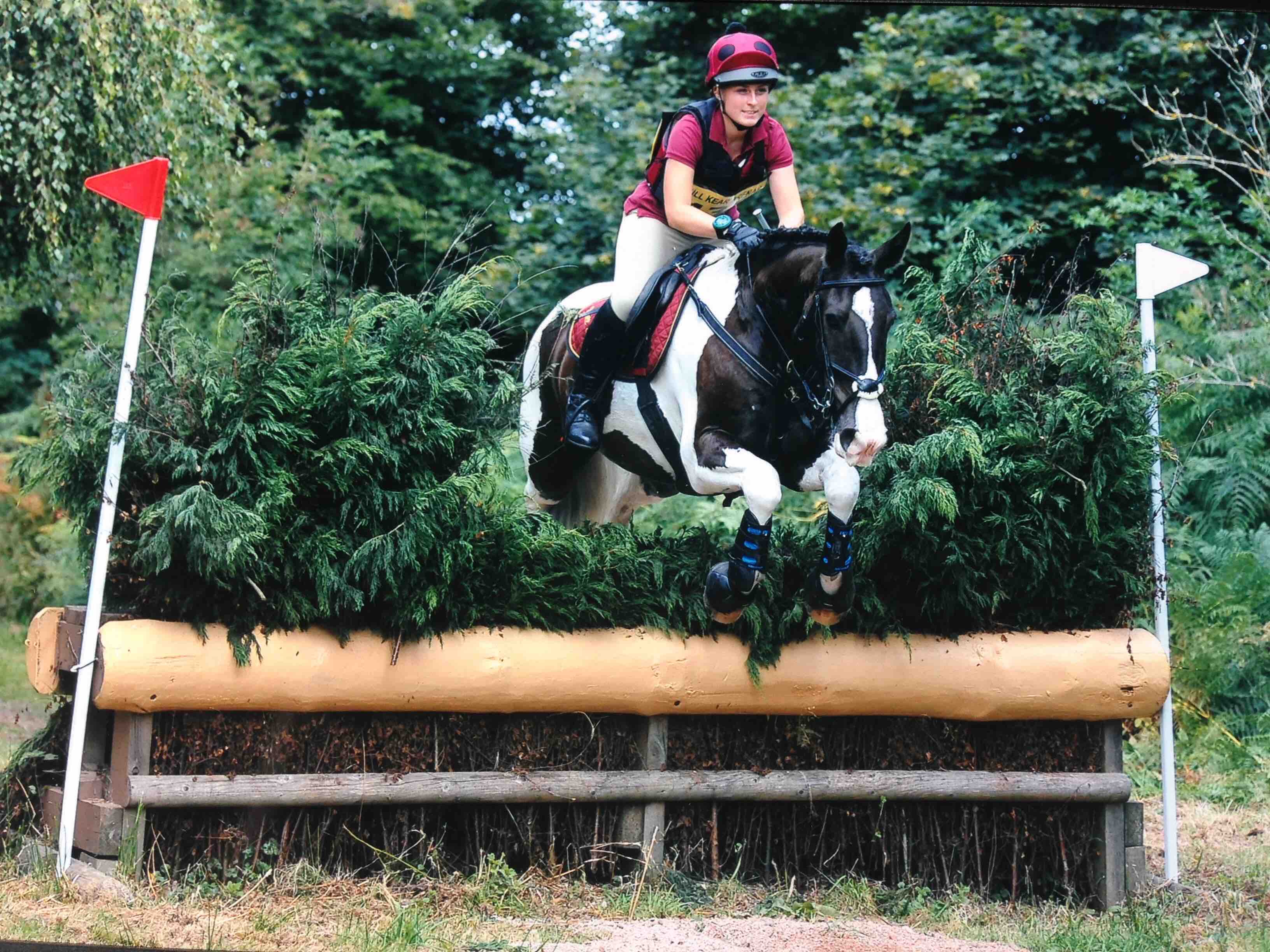 "Received my certificate and can't wait to get it on the wall. Would highly recommend Equine Distance Learning to anyone thinking of expanding their equine knowledge. Tutors are helpful and very quick at responding to any questions. I have a BSc in Equine Science and am currently studying an MSc in vet Physio. So studying the Introduction to Equine Massage course gave me a real good head start, plus my horse and his field mates absolutely love all the massages they're getting now. Happy ponies, happy owners. 5 good head start. 5
🌟 recommendation from me and Baz
😃
"
Jade Payne, October 2016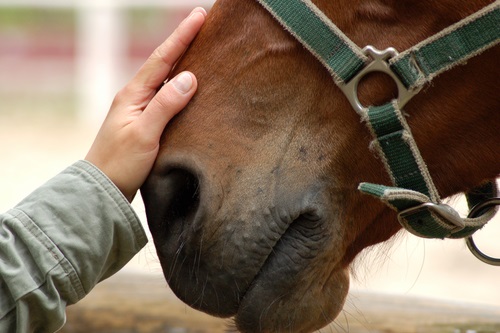 "I am really enjoying working through your course material and I'm finding the activities extremely useful. I have been using my new knowledge acquired from your course to practise different massage techniques on a variety of different horses. By having a better understanding of how massage effects the horse in so many positive ways, has give me the confidence to improve the well being of each individual horse depending on their personal needs. I also feel a sense of achievement when I am able to know what is best for each horse.

Emily's feed back is excellent I can use this to help me improve my techniques. I have thoroughly enjoyed this course and would highly recommened this to anyone who would like a better knowledge of massage and horse anatomy. I feel I have learnt so much. Thank you for being so very supportive and encouraging through out the time of my course. You have made me feel at ease being very approachable and available on stand by at any point to answer my questions."
Rebecca Harrison, October 2016
Frequently Asked Questions
When does the course start and finish?
The course starts as soon as you have enrolled and it will end one year later. As you have chosen to pay in Instalments, your course material will be drip fed to you over the six month period. To clarify, you will have access to modules over the following timescales: Day 1 - Welcome and Module One Day 30 - Module Two Day 60 - Module Three Day 90 - Module Four Day 120 - Module Five Day 150 - Module Six Day 180 - Final Lecture.
How does studying this course via distance learning work?
Once you have enrolled on the course, you can begin steadily working your way through the modules completing learning activities and assessments. There is no need to travel anywhere to take this course.
Will I receive support from Equine Distance Learning?
You receive the full support of a tutor who will be allocated to you when you enrol. You can contact your tutor as little or as often as you need to for support and guidance. You can contact your tutor by phone or by email, depending on your preference.
How is this course assessed?
The Introduction to Equine Massage course is assessed in two ways. You will need to complete an online test taken at home. You will also need to upload videos of your self demonstrating the stretches and massage techniques you learn throughout the course to us. We will provide with you full instructions on how to do this once you are ready. The videos will be assessed by your tutor and feedback given to you.
Does this course qualify me to practise equine massage as a career?
This course is an introduction to equine massage only and, as such, will not qualify you to practise the massage techniques on any horses other than your own. It is a fantastic course to take if you are thinking of a career in this field as it gives you a thorough grounding of the massage techniques you will need to master for a career in this field. It will also provide you with a thorough knowledge of the horse's anatomy which is essential to have in order to understand the benefits of massage for a horse. After completing the course, if you wish to pursue equine massage as a career you will need to undertake further study - we can give you advice as to where you can go next.
Can international students study this course?
YES! All of our courses are designed to be taken from anywhere in the world and we have many international students taking courses with us!
What if I am unhappy with the course?
We would never want you to be unhappy! If you are unsatisfied with your purchase, contact us in the first 14 days and we will give you a full refund.
Are there any further costs associated with the course?
There are no further costs to pay for students based in the UK.. The fee you pay on enrolment covers all course material, tutor support, marking and certification.
Can I have a hard copy of the course?
We can arrange for a hard copy of the course to be put in the post to you after you have enrolled. There will be an additional charge of £25 to cover printing and postage costs. You will need to call us on 01256 855320 after enrolling and we will organise this for you.