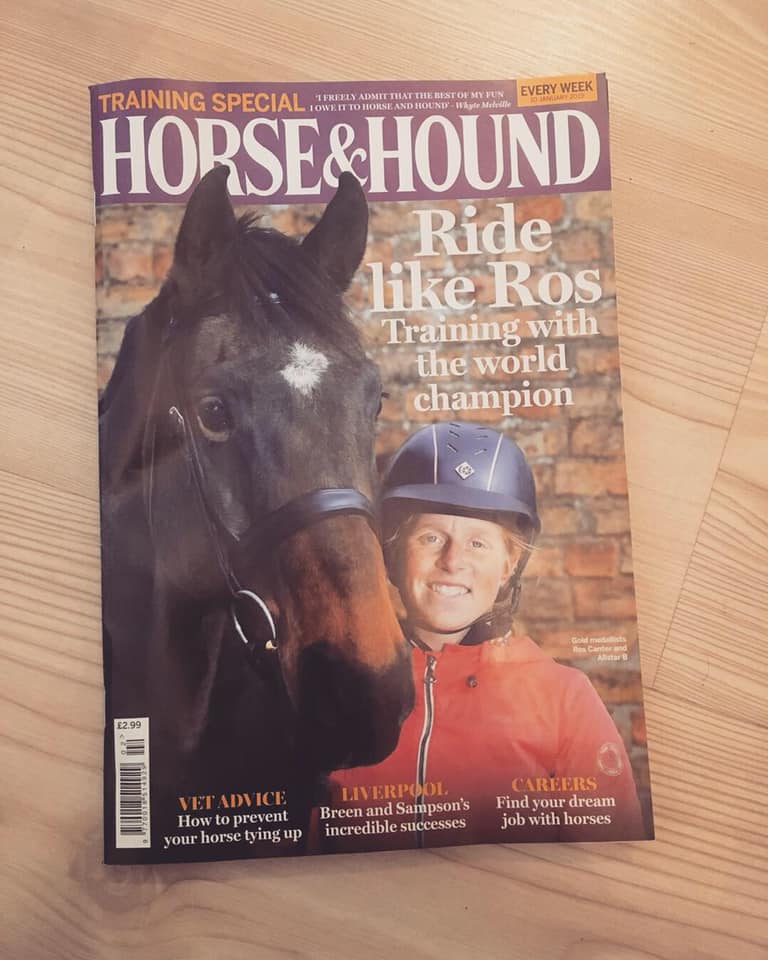 Have you ever dreamt of having a job in the equine industry, making your passion for horses your business and being around them all the time rather than being stuck at a desk? There are numerous career paths in the equine industry - maybe you want to become an instructor or a groom or dream of owning your own yard one day? Maybe you would like to pursue becoming an equine massage therapist like one of our recent students? We were delighted to see Esme Close featured in this week's Horse and Hound magazine in their careers article! Esme says this is "all thanks to my Equine Distance Learning Course that started off my journey!"

Esme passed her Introduction to Equine Massage Certificate with us before going on to further study with Equissage Europe and is now a fully certified equine sports massage therapist!

"By doing your distance learning course, it not only allowed me to secure a place on the next course but it also gave me an insight into what I would be learning and allowed me to prepare and get some practice in. I can't recommend you guys enough, always there to offer support, answer questions and take on board feedback. Also due to being allowed a year to complete the course it allows you to still complete it even when working aswell. I'm so happy I chose you guys and I would recommend anyone wishing to do further equine education to enrol on one of your courses first, as it allows you to find out if you enjoy the subject and get a good overall picture whilst receiving some great support!"

We are so pleased for Esme and proud of her success and we look forward to following her career with interest! If you are interested in studying an Equine Massage course with us and would like some more details, please do email kerry@equinedistancelearning.com for more information!