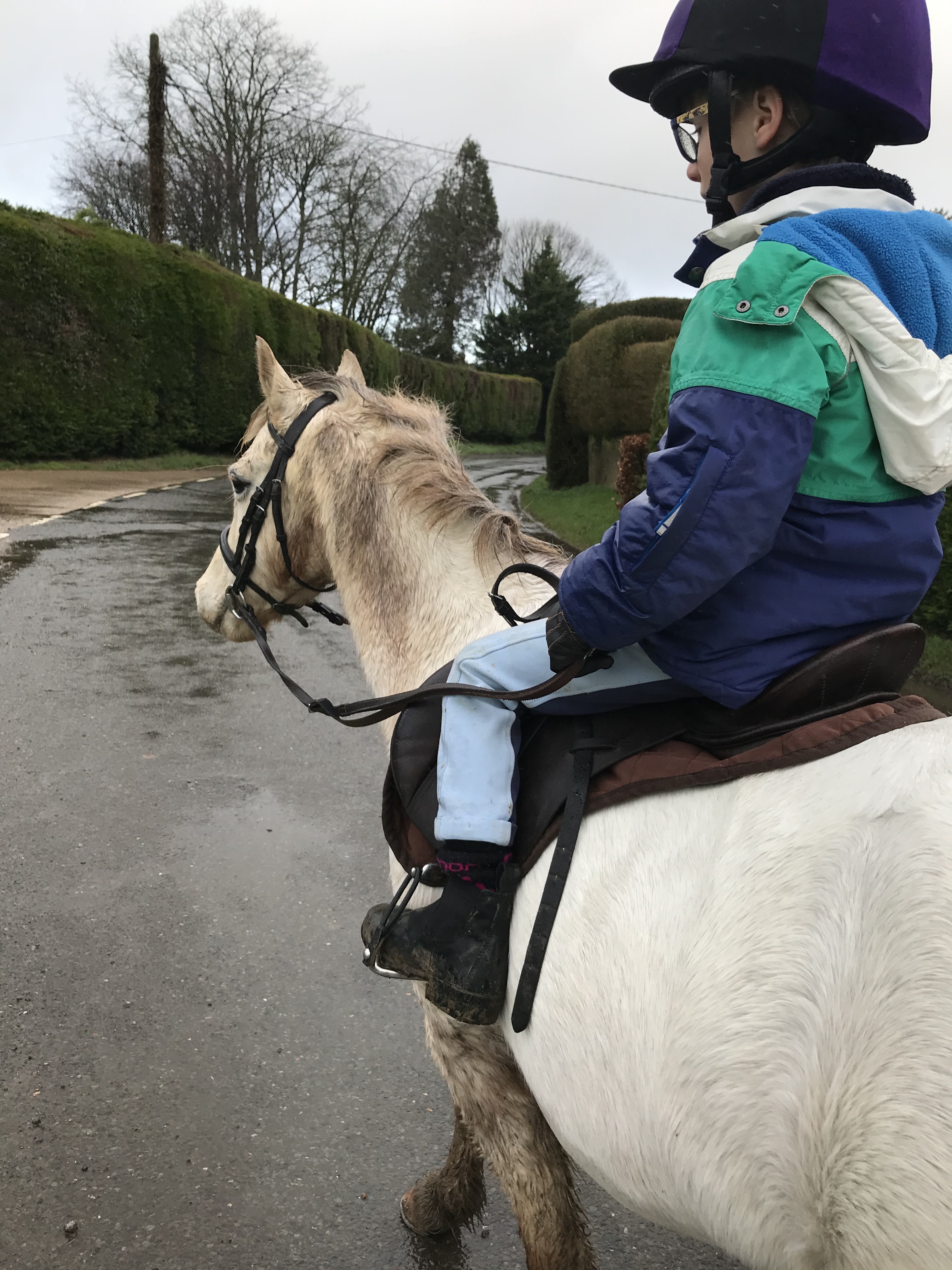 At the moment, I am trying to find a pony for my 6 year old son. I know that buying a genuine 'first pony' is like trying to find gold dust but with the advantage of seeing videos prior to viewing ponies I thought that it would be much easier than the days where all you had go on was a phone call. However, it turns out that this is not the case. The last pony I bought was about 6 years ago and I viewed one pony and bought her. She turned out to be absolutely brilliant. This time, it doesn't seem quite so easy. I must have been lucky that time!

The problem with buying a first pony is that my son is still learning rising trot and so it is very difficult for him to try them out. The first pony I saw seemed very sweet but the mistake I made was that I only saw videos of the pony cantering. She had the most beautiful balanced steady canter, and I (wrongly) assumed that the trot would be the same. I took along one of my son's friends (as he is a bit better at trotting) to help me try the pony which I thought was a clever idea, so off we went on our road trip, snacks in hand to try this pony. The owner seemed very genuine and honest, and said that the pony hadn't been ridden for a few days and you could tell. She went into trot, the head came up and the pony went zooming off in trot. The canter (as per the videos) was still beautifully balanced. When the children rode her, I couldn't let them go off the lead in the trot as the pony appeared to be running away from something. This was a shame as she was a lovely natured pony, brilliant to handle, low maintenance with no shoes and able to live out 24/7. Never mind. On to the next!
Learnings from pony one: Always see videos of all paces before deciding to view.
The next pony I went to see was an Exmoor. From the videos he looked a bit lazy but safe as houses when cantering across open fields. My son is a typical boy and wants to do it all by himself and I thought that if I could relax when he went off across fields by himself that he would be safe and that the pony was a bit lazy wouldn't matter. So off I went again. This time I didn't take any children with me. This pony was a bit bigger so I thought I could ride it for 5 minutes to get an idea of what she was like. The advantage of being small is that I can ride ponies and I was actually beginning to think that a slightly bigger pony might be a good idea as a) I could ride it, and b) it would last us a bit longer. So I drove another hour to see this pony and it started off well. The pony was a lovely type. A bit grumpy but I had an Exmoor as a child and I can cope with them being a bit grumpy as long as they are safe to ride. The little girl took her into the arena and was a lovely rider but when she asked the pony to trot, she just bucked. She tried as hard as she could bless her but this pony kept refusing to go forwards, turning its head to the side to bite her and was obviously very unhappy. It looked like it was in pain. The owner said that she never usually behaved like this and she was very apologetic. I did feel sorry for her. But this was not the pony for me. Back to the drawing board!
Learnings from pony two: If they send you a video where the pony is lazy and slightly nappy (and this is going to be the pony at its best), the pony in real life is going to be a lot worse!
Pony number three. I wondered if the reason for the first two ponies not meeting my expectations was because my budget wasn't big enough. So I found a slightly more expensive pony that looked absolutely perfect. He was more money but looked as if he would last us for a good few years and was big enough for me to ride now and again. I know that good ponies get snapped up quickly so I drove that day two hours to go and see him. He was perfect in so many ways- perfectly balanced, a lovely temperament, not strong, not spooky but it was such a shame that there was a but. As safe as he was, he was really lazy- much more so than on the videos I had been sent. I had gone by myself as my son was at school and the owner did a beautiful job of showing him to me, but when I got on him, I could hardly get him going, so my son, with his little legs would definitely not have been able to. Such a shame and it is such a balancing act to find a pony that is responsive but safe. There must be a pony out there somewhere! I will keep you posted on my pony hunting, but in the meantime, if anyone knows of a 12.2hh – 13.2hh saint of a first pony in the South, let me know!