Have any of you rescued a horse and improved their life immeasurably? Here is one example of a horse who began as a weak, thin sad animal, but who has been nurtured over the years by Beverly who has never given up on him. What a lucky horse he is! Thank you for sharing Fonsie's story with us Beverly.
Fonsie's story, so far:
"He arrived from Spain in 2011 having been castrated on the way in France. I bought him in March of that year, he was weak, thin and shut down but he was a true gentleman and his skeletal conformation good. The dealer had just put a saddle on him and so he knew nothing. He had been shown in Spain and his pedigree was fantastic, (although I was not aware of this at the time).
After a few months he developed large flat lumps which, after blood tests, turned out to be an allergic reaction to, amongst other things, grains and midges. So he was put on a grain free diet and it took two years to get any weight on him. During this time he developed sweat itch rubbing out his lovely long mane, which still hasn't grown back on the lower half of his neck.
During this time he was developing well, taking his training very slowly allowing him to come out of his shell.
In the autumn of 2014 he suddenly became very ill, his sheath swelling and a very high fever. The vet very quickly diagnosed a scirrhous cord infection due to a bad castration 3 year earlier. Infection had been building for 3 years and I had no idea.
He was operated on, taking out a large infected mass. He took several months to recover having a large open wound and steroids and antibiotics for a long time. After coming back into work he looked fine then had a relapse needing more antibiotics late spring 2015.
All was going well until February 2016 and the same symptoms came back. Off to the vets for an endoscopy to look inside. The surgeon called me to say the infection had tracked right up to the top of the spermatic cord and large bag of infection was crossing the peritoneum, did I want him to try and save him or put him down? I said try and he did a brilliant job getting the 'bag' out without rupturing it. Fonsie took even longer to recover this time, needing daily injections of antibiotics and steroids. Then, as a large amount of the lymph nodes were taken away, his lymph system was not very efficient and his physiotherapist had to do manual lymph drainage on his abdomen and sheath, which we have to keep up at regular intervals although they are getting further apart now.
Happily he was able to come back to work during the winter months and has not looked back. 2017 he was out competing with enthusiasm, he is a different and happier horse as you can see by the pictures. He has now been diagnosed with PPID but apart from it being hard to keep the weight off, has not made any difference to him."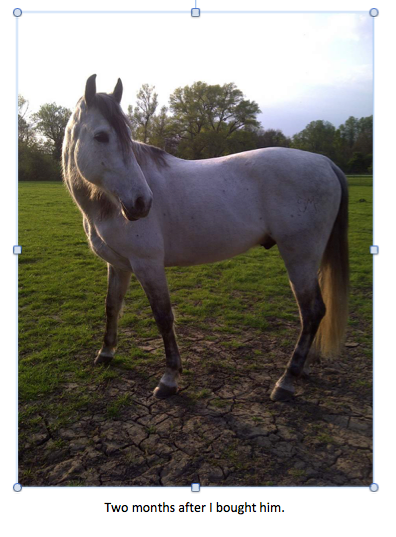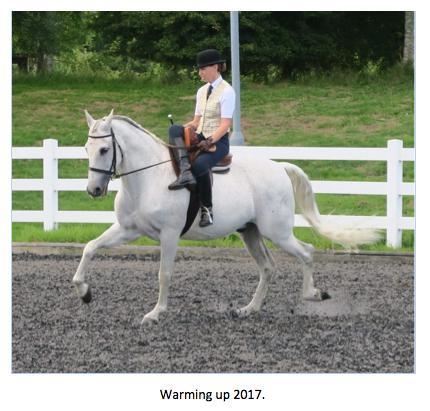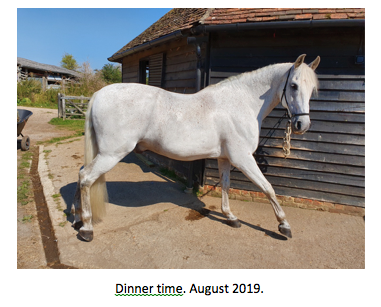 Beverly has studied two courses with us so far in order to guarantee that she is giving Fonsie the best care possible. We have been so pleased to be able to award a Certificate for Equine Nutrition and The Foot & Shoeing!