One of the things we pride ourselves on at Equine Distance Learning is the relationships we develop with our students! When you enrol with us you will receive our full support and can contact us as little or as often as you would like to! We love to hear from our students - whether it is updates on how their studying is going or news about their horses and horse riding. We love to receive photos too!
So, it was great to hear from our latest Equine Massage student this week, Louise Magill, who has been working really hard on her course! Louise has already taken her online exam and sent us an update on how her studying is coming along:
"Really enjoying it, I've done the stretching module now and I'm onto the massage. Cannot wait to get practising on my own two horses, it's going to be so, so beneficial! I had great fun the other day doing the surface anatomy on my horse - he wasn't sure what to make of it, bless him!
Absolutely loving this course, cannot get my head out of the computer, a must have for any horse owner!"
The Massage course contains much about the horses anatomy as you need a thorough understanding of this in order to know how massage works and influences the horse, as well as stretches and massage techniques that you can use on your own horse at home. We loved these photos of Louise's horse and the post-it notes she used to label him!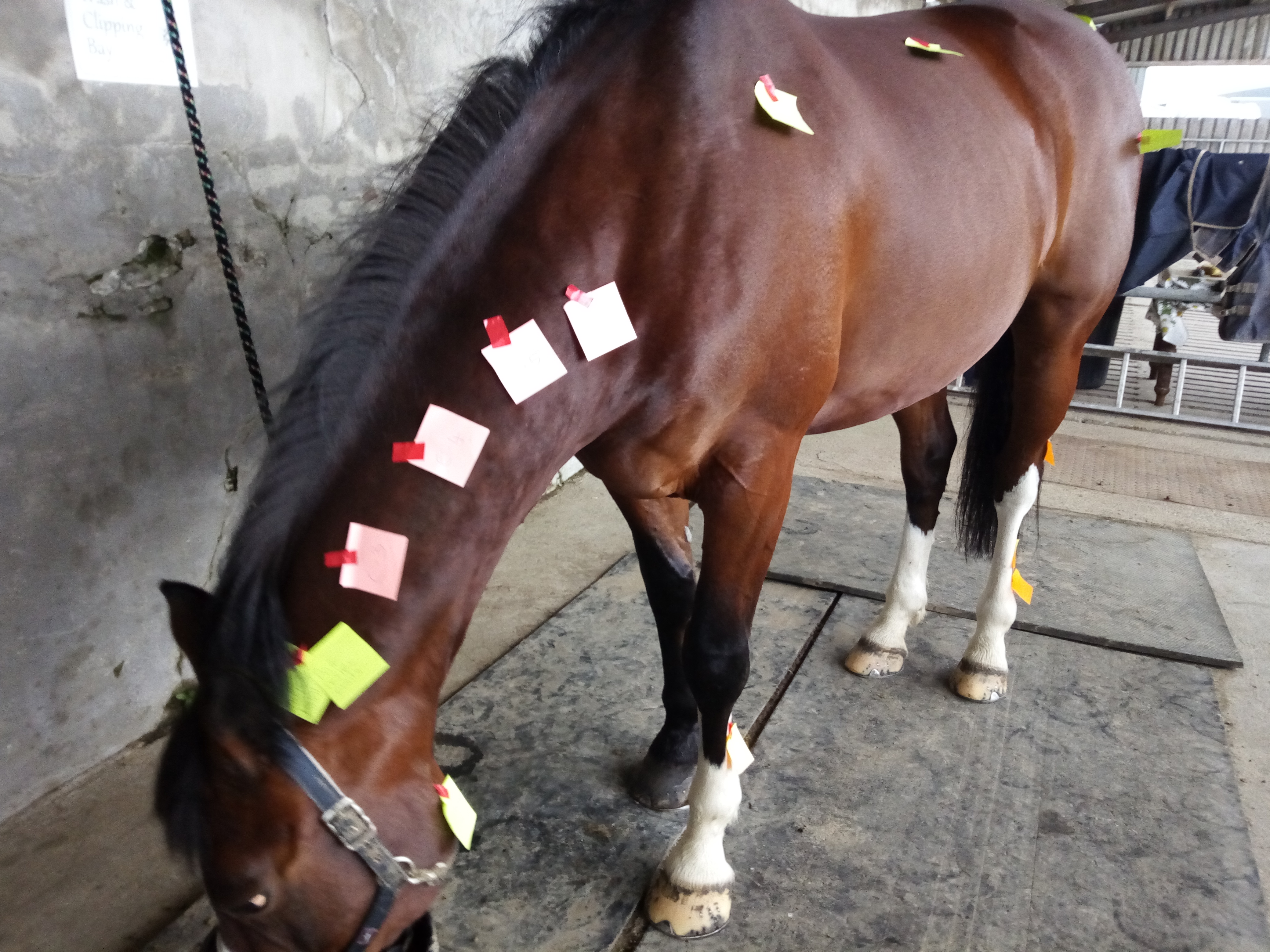 To find out more about this course please visit the course page here!