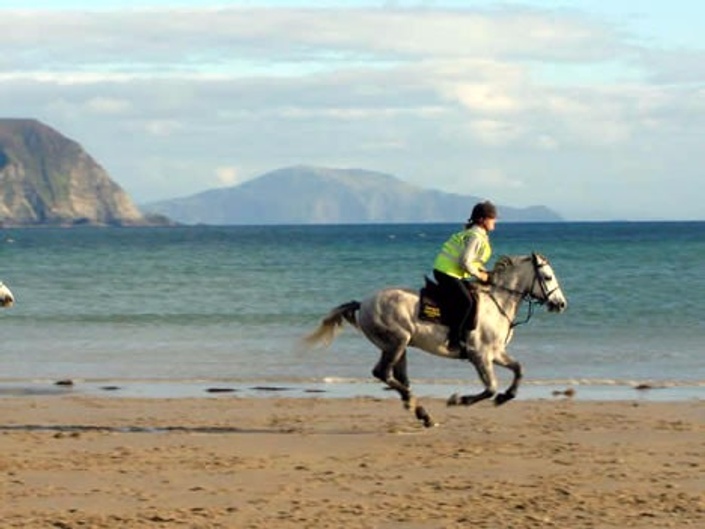 Ride with Confidence - Instalments
Learn sports psychology skills to dramatically improve your confidence in riding
This Ride with Confidence course uses the principles and techniques from Neuro-Linguistic Programming to help you overcome your fears, control your state of mind and RIDE WITH CONFIDENCE! 'What you believe, you will achieve!'
Combining her experience of teaching and her psychology skills, Sarah has written this course, to give you a snapshot of NLP, to help you work out where your lack of confidence comes from, and to give you a multitude of exercises and ideas to help you become more confident and relaxed and realise your full potential.
What is included in this course?
The following modules are included in this course:
1. Reasons for Losing Confidence – Helping you to understand where your fears and anxiety comes from and the reasons for them.
2. How Our Minds Work – Many people find that this information revolutionises the way they think. Once you understand how your mind works, you will then understand your feelings and how to change them.
3. Confidence Techniques – Learn simple techniques in induce a state of confidence and other exercises such as Anchoring.
4. Language – Learn how the power of language can make you feel different. Certain words can change the complete meaning of a sentence and can therefore affect how positive you are feeling.
5. The Power of your Imagination – Learn about the power of mental rehearsal and how to develop effective.The Ride with Confidence course uses the principles and techniques from Neuro-Linguistic Programming to help you overcome your fears, control your state of mind and Ride With Confidence!
As you work your way through the Course, you will complete Learning Activities and place them in a file to make up your Ride with Confidence Portfolio. Your Portfolio will then be sent to the team at Equine Distance Learning and you will receive feedback and your Certificate! On completing this course, you will also come away with a toolbox of exercises that you can use on a regular basis and that will enable you to enjoy your riding, achieve your goals and feel success. You may also find that the knowledge you take away from this course changes the way you feel, act and behave in other areas of life outside riding. This course is completed via distance learning, without the need for you to travel anywhere. You can work at your own pace and around your other commitments.
Course Snapshot:

Six modules
Full tutor support throughout the course
Fourteen Learning Activities which help you to build a portfolio of techniques and skills relevant to you personally.
Opportunity to ask questions and communicate with other students as you work through the course.
An additional opportunity to get Individual feedback and further ideas/techniques for progression given on submission of this portfolio.
Who is this course for?

Any horse rider, regardless of level, who would like to gain more confidence in their riding, whether this is learning to canter, hacking or jumping. This course will help you with any aspect of your riding that you feel requires progress.
Perfect course to complement your riding lessons to ensure you make faster progression than you would otherwise.
Also great if you have had an accident or a fall that has set you back and you need to build up your confidence once more.
Students wanting to learn more about sports psychology and the power of the mind.
Great for riders that have taken a break from riding and have lost some of their confidence whilst not riding.
Would you like to pay in Full?
The full cost of the course is £120. If you would like to enrol now and pay in Full, then please click the link below that will take you to the Payment in Full page.
Course Curriculum
Welcome!
Available in days
days after you enroll
Module One
Available in days
days after you enroll
Module Two
Available in days
days after you enroll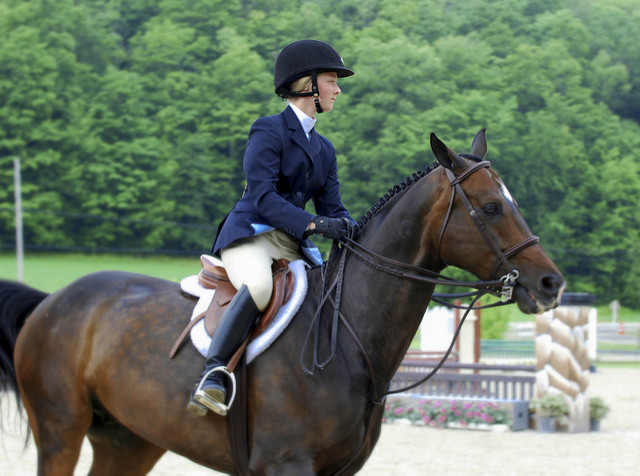 "I have really enjoyed doing this course and I have since purchased an NLP book. I have certainly learnt a lot about myself having completed this course which has been interesting. So wish I had done something like this many years ago but hey I have completed it and sometimes learning new things come along at a time when we need it most!"

Belinda Vincent, February 2016
Your Instructor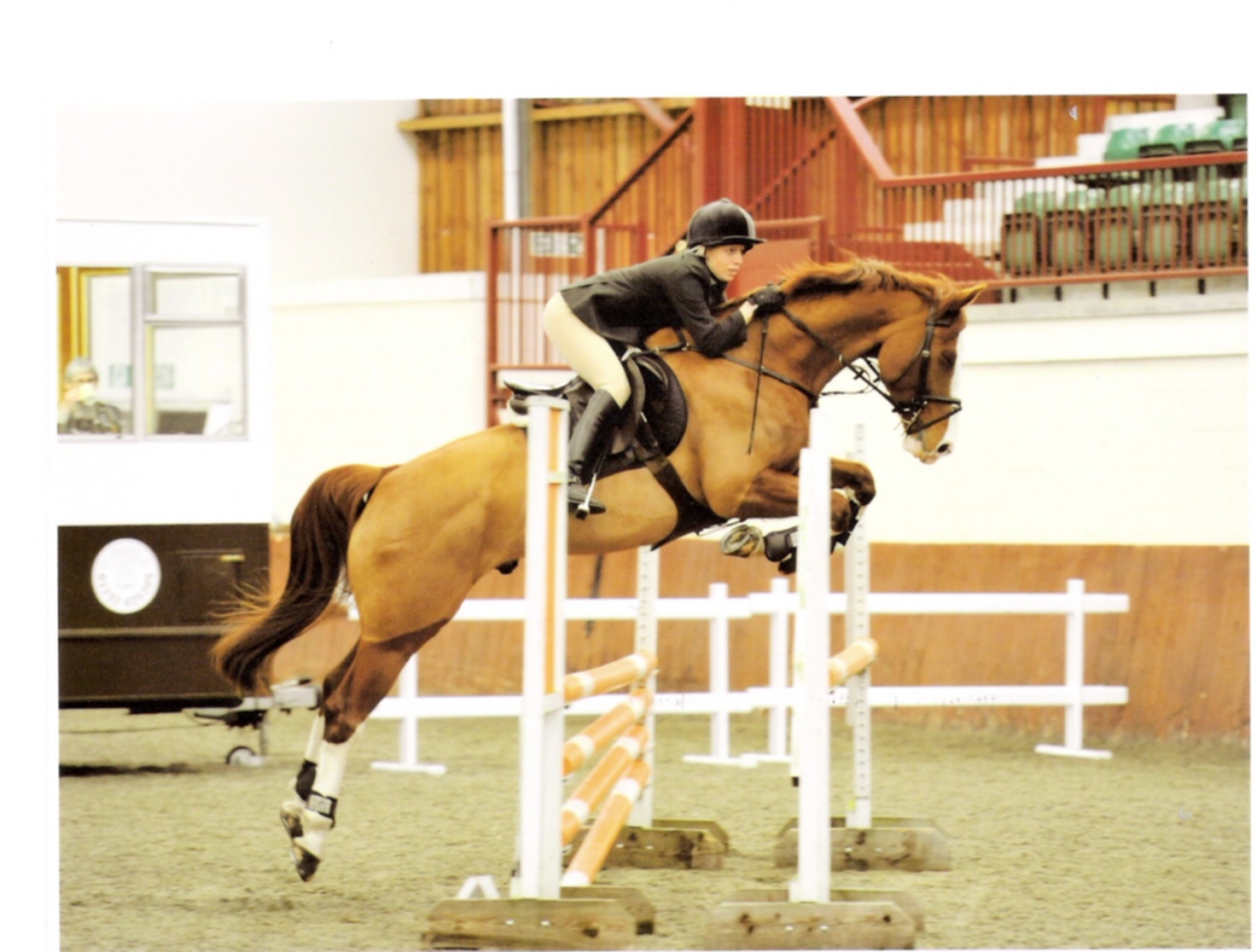 Sarah Tame, a BHS Stage 4 Senior Coach in Complete Horsemanship, has trained numerous students up to Pony Club A test, BHS Stage 4 level. Sarah competes herself in BE, BS and BD events and holds her NLP Master Practitioner Certificate in Sport. Sarah holds an FdSc in Equine Studies and has 8 years experience of lecturing at an Equestrian College where she has acquired valuable skills in writing courses, assessments and in helping students to achieve. Her City and Guilds Level 5 Certificate in Further Education also guarantees you will receive high quality teaching material. Sarah is currently studying for an MSc in Equine Science at Hartpury College.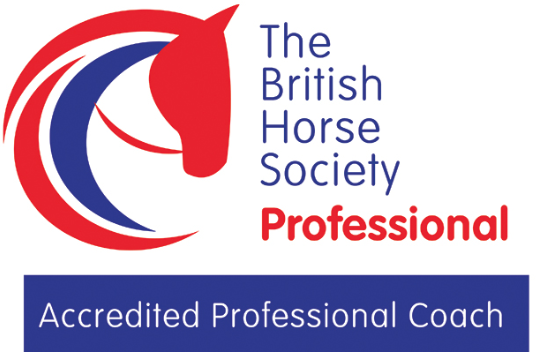 Frequently Asked Questions
How is this course assessed?
As you work your way through this course you will complete learning activities in your portfolio. Once you have completed your portfolio you will be emailed your certificate. You can then decide whether you would like to send your portfolio to your tutor for marking and feedback. This will incur a fee of £30, payable when the portfolio is sent in. On completing this course, you will also come away with a toolbox of exercises that you can use on a regular basis that will enable you to hone your skills, use mind over matter, achieve your goals and feel success. You may also find that the knowledge you take away from this course changes the way you feel, act and behave in other areas of your life outside of riding. There is no exam to take with this course.
Will I receive support from Equine Distance Learning?
You receive full tutor support via email and phone, depending on your preference. You can contact us as little or as often as you need to and ask any questions.
How does studying via distance learning work?
Once you have enrolled on the course, you can begin steadily working through the modules, completing learning activities and assessments. As you are on an instalment plan, your modules will be released periodically throughout your instalment payment plan. To clarify, modules will be released and accessible at the following intervals. Day 1 - Welcome and Module One Day 30 - Module Two Day 60 - Module Three Day 90 - Module Four Day 120 - Module Five Day 150 - Module Six
When does the course start and finish?
The course starts as soon as you have enrolled and it will end one year later. It is a completely self-paced online course - you decide how much time you would like to devote to the course depending on what other demands on your time you have!
Are there any further costs associated with the course?
The fee you pay on enrolling covers access to the course, all the course material and interaction with your tutor and other students as you work through. You will also receive a certificate on completion. If you would like to submit your portfolio for marking and feedback then there will be an additional fee of £30.
What will I receive on successful completion of the course?
You will receive a Certificate from Equine Distance Learning.
What if I am unhappy with the course?
We would never want you to be unhappy! If you are unsatisfied with your purchase, contact us in the first 14 days and we will give you a full refund.
Can international students study this course?
YES! All of our courses are designed to be taken from anywhere in the world and we have many international students studying with us!
Can I have a posted copy of the course?
We can arrange for a hard copy of the course to be put in the post to you after you have enrolled. There will be an additional charge of £20 to cover printing and postage costs. You will need to call us on 01256 855320 after enrolling and we will organise this for you.