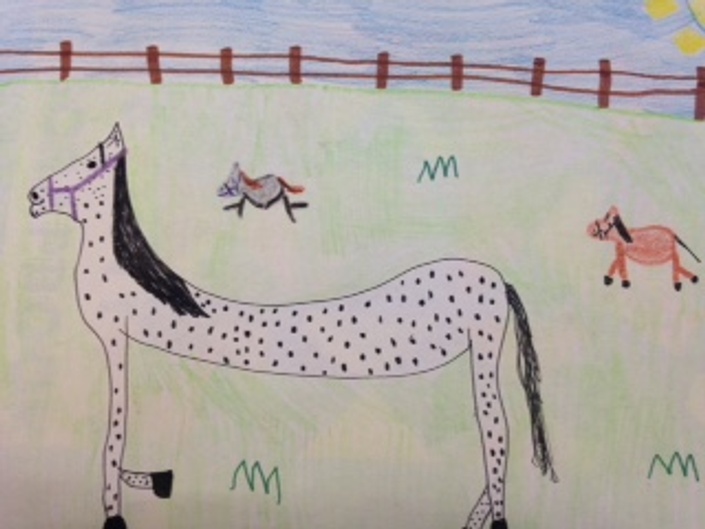 Children's Pony Course Part One: Identify Your Pony!
A perfect Pony Course for your pony mad primary school age child!
This fun Pony Course from Equine Distance Learning will suit all young children that have an interest in ponies and horses. Your child will work through their course book, completing fun activities in their scrapbook as they go. When they finish the course they will receive a Certificate and rosette!
Children will learn:
How to identify a pony
Colours
Markings
Height
Breed or type
Gender
This course is not an online course - it will be posted out to your child. As soon as you have purchased the course, please email your address details to [email protected] so that your child's course can be sent to them! If you would like to purchase it as a birthday or Christmas gift then please let us know and we will send a personalised letter too!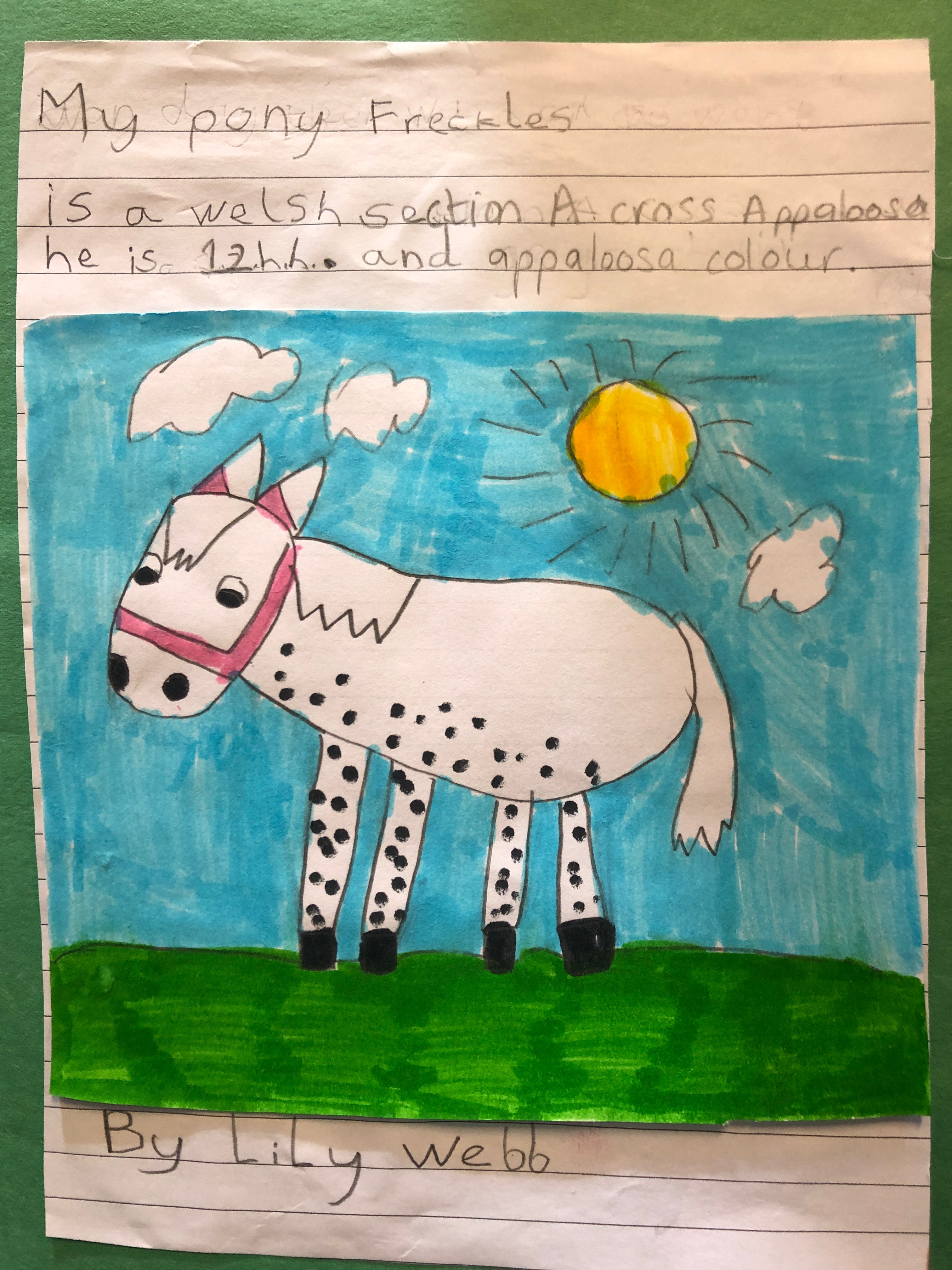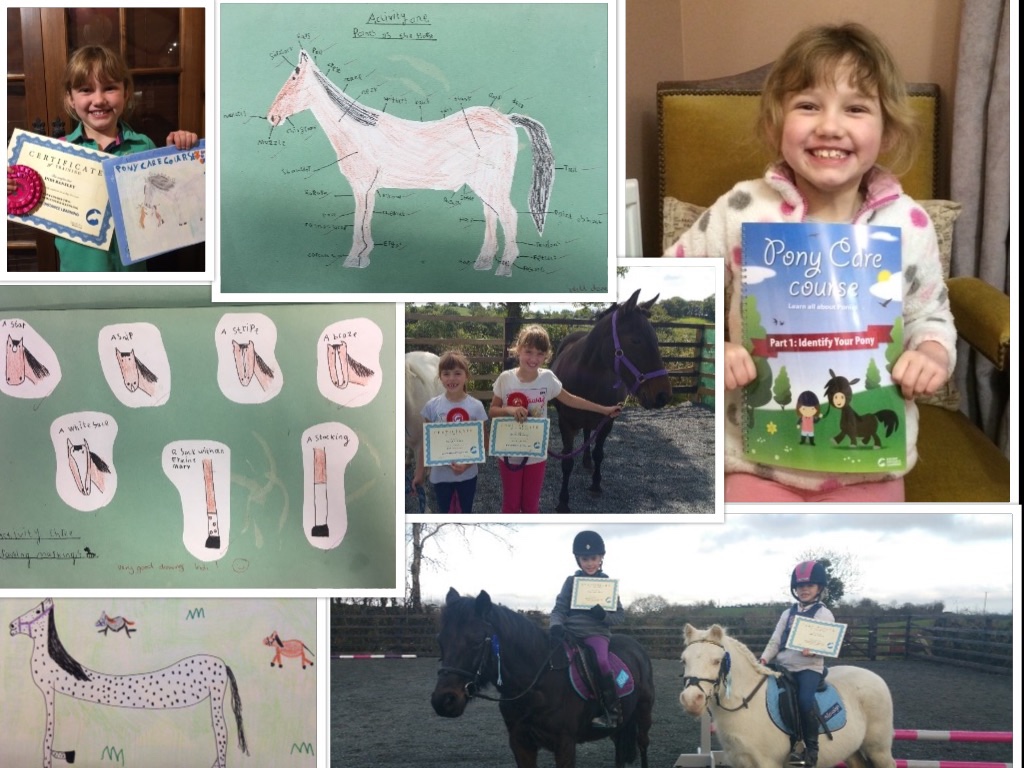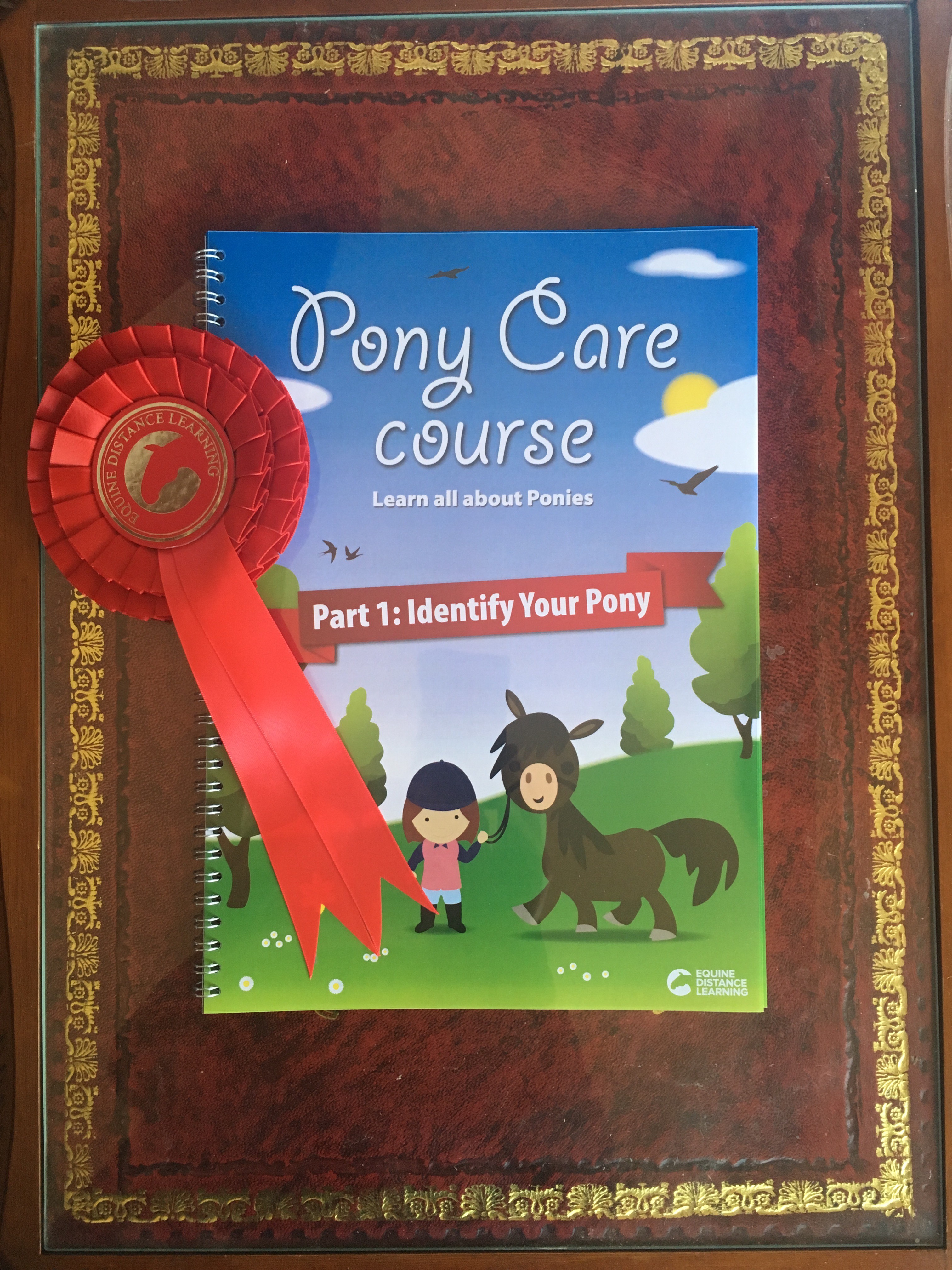 Your Instructor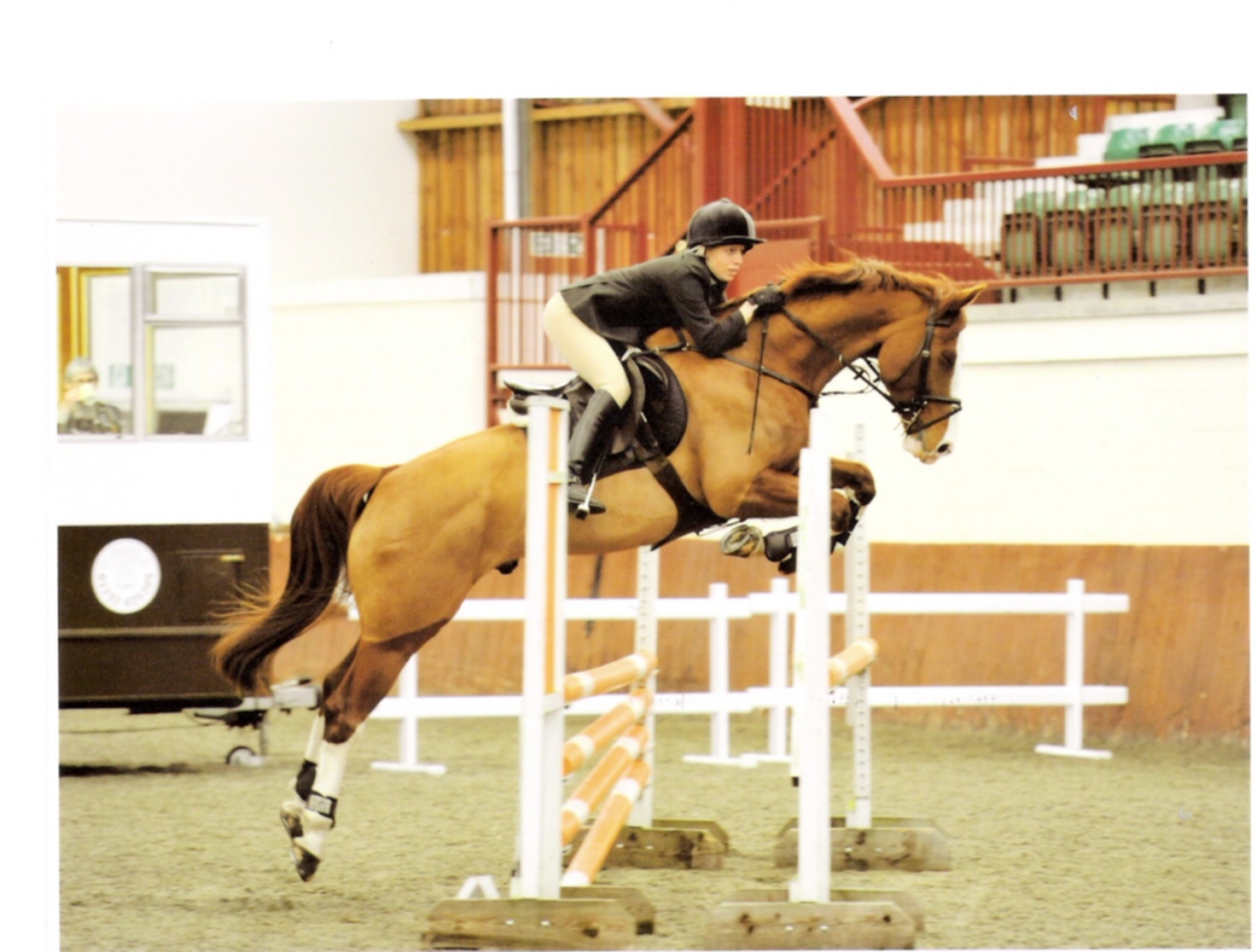 Sarah Tame, a BHS Stage 4 Senior Coach in Complete Horsemanship, has trained numerous students up to Pony Club A test, BHS Stage 4 level. Sarah competes herself in BE, BS and BD events and holds her NLP Master Practitioner Certificate in Sport. Sarah holds a Foundation Degree in Equine Studies and has 8 years experience of lecturing at an Equestrian College where she has acquired valuable skills in writing courses, assessments and in helping students to achieve. Her City and Guilds Level 5 Certificate in Further Education also guarantees you will receive high quality teaching material. Sarah is currently studying for an MSc in Equine Science at Hartpury College.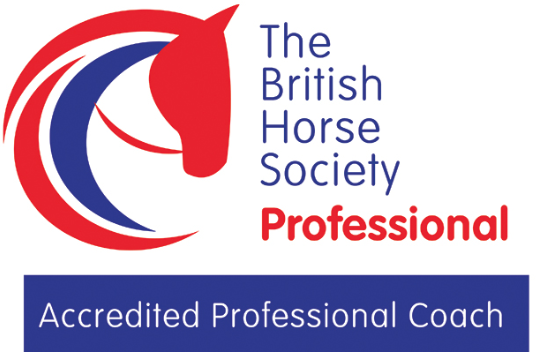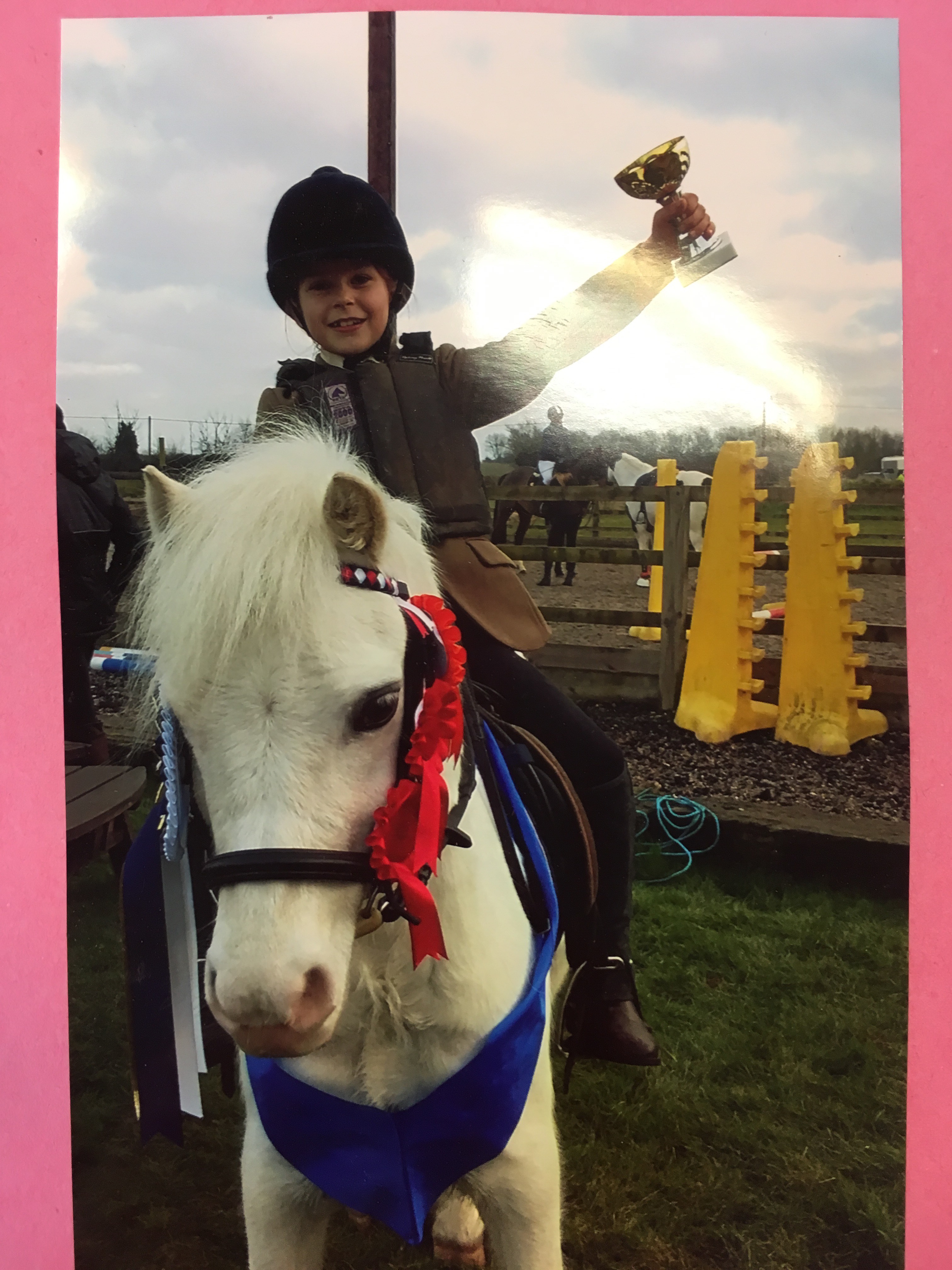 "Eva was delighted to receive her rosette and certificate and enjoyed reading the constructive comments made in her scrapbook. Her teacher at school was impressed also and is allowing her to present her award at school. Eva enjoyed completing all the activities!"
Claire Barton, April 2017

Frequently Asked Questions
How does the course work?
Your child will receive a bright, colourful, fun book through the post with lots of information on how to identify a pony and six fun learning activities for them to complete. As they work through they will need to fill in a scrap book which is then sent to us. They will receive a Certificate from Equine Distance Learning and a rosette too!
How long will my child have to complete the course?
A whole year! This is more than enough time but will ensure that your child can relax and enjoy working on all the fun learning activities at their own pace.
What age is this course suitable for?
All primary school age children will be able to complete this course. It is packed full of fun activities, perfect for keeping children entertained on rainy days and school holidays!